---
Top News
---


Thu Jun 23



---
Flyers Sign Radko Gudas to Multi-Year Contract Extension
Hockeyfights [
SIGN
]
The Philadelphia Flyers announced that they have signed defenseman Radko Gudas to a multi year contract extension, according to general manager Ron Hextall. Gudas, 26 (6/5/1990), recorded 14 points (5g 9a) in 76 games this past season, his first with ... [...]
---
---


Thu Jun 23



---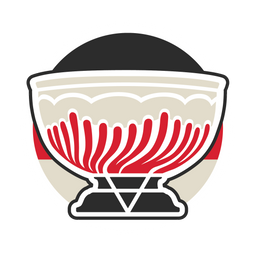 Erik Karlsson Really Should Have Won the Norris Trophy
Silver Seven Sens [
TROPHY
]
Not to beat a dead horse, but... Last night, Drew Doughty won the Norris Trophy. It came as no surprise to anyone who had been listening to hockey media over the last year. Basically since last awards show, when Erik Karlsson won despite having fewer first-place votes, all hockey media have done is talk about how criminal it is that Drew Doughty had never won, despite finishing top-five in Norris voting twice in his career. He'd already won it in their minds without having played a [...]
---
---


Thu Jun 23



---
Ottawa Senators could target these five guys at NHL draft
Ottawa Sun [
DRAFT
]
BUFFALO — The Senators have the No. 12 pick in what's a strong draft. [...]
---
---


Wed Jun 22



---
Capitals Barry Trotz Wins 2015-16 Jack Adams Award
Hockeyfights [
AWARD
]
Washington Capitals head coach Barry Trotz has captured the Jack Adams Award as "the NHL coach adjudged to have contributed the most to his team's success," as selected by the NHL Broadcasters' Association. Trotz was a top three ... [...]
---
---


Thu Jun 23



---
Ottawa Senators GM Pierre Dorion knows how to pick winners
Ottawa Sun [
DORION
]
There are 48 men in the world who can say they were the 12th overall pick in the NHL entry or amateur draft. [...]
---
---


Wed Jun 22



---
NHL Announces 2015-16 All-Rookie Team
Hockeyfights [
ANNOUNCES
]
LAS VEGAS – The National Hockey League announced today the 2015 16 NHL All Rookie Team, including the three players voted as finalists for the Calder Memorial Trophy as the League's top rookie: forwards Connor McDavid of the Edmonton Oilers... [...]
---
---


Thu Jun 23



---
Ottawa Senators associate coach Marc Crawford knows Auston Matthews as well as anyone
Ottawa Sun [
COACH
]
BUFFALO — Marc Crawford has had the chance to get an up close and personal look at a lot of the NHL's greatest players from his perch behind the bench. [...]
---
---


Thu Jun 23



---
Avalanche Acquire Rocco Grimaldi from Panthers for Reto Berra
Hockeyfights [
GRIMALDI
]
BUFFALO, N.Y. - The Colorado Avalanche Hockey Club announced today that the team has acquired forward Rocco Grimaldi from the Florida Panthers in exchange for goaltender Reto Berra. Grimaldi, 23, was Floridas second round pick (33rd overall) in th... [...]
---
---


Wed Jun 22



---
Why Im still high on Matt OConnor
Topix [
MATT
]
Ottawa has been burned many times by U.S. college free agents. Arguably, the only truly successful prospect Ottawa has acquired from this pipeline is current backup goalie, Andrew Hammond. [...]
---
---


Thu Jun 23



---
NHL expansion: Who can Las Vegas take from your favourite team?
Topix [
VEGAS
]
The announcement of a new Las Vegas-based NHL franchise means every other team in the league will have to cough up one player to fill out the new squad, and according to the league's expansion rules, there's a good chance fans will miss those players when they're taken. The new, as-yet unnamed Vegas franchise will hit the ice for the 2017-18 season, after pulling together a roster built largely through an expansion draft next June. [...]
---
More News...
Check out a great selection of authentic sports autographs covering over 11 sports. Find a signed baseball, football, bat, helmet, photo and more from your favorite players and teams.
Related Videos:


---
Sponsors
---