---
Top News
---


Fri May 27



---
Chris Phillips, Sens Stalwart Calls it Quits
Thehockeywriters.com [
PHILLIPS
]
Chris Phillips announced his retirement yesterday after 17 seasons. Unable to suit up for a single game this year due to a cracked vertebrae, the longest-serving Senator decided to hang up his skates and call it a career. With 1179 games played, Phillips is one game up on longtime captain Daniel Alfredsson (1178) for the [...]
---
---


Fri May 27



---
Philadelphia Flyers star Claude Giroux gets nod from Canada for World Cup
Ottawa Sun [
CUP
]
It says something about the status level Claude Giroux has reached that the major hip surgery he had done just last week was not enough to dissuade Team Canada decision makers from selecting him to the World Cup roster. [...]
---
---


Fri May 27



---
Devils Sign Yohann Auvitu to Entry-Level Contract
Hockeyfights [
CONTRACT
]
Newark, NJ – The New Jersey Devils today signed defenseman Yohann Auvitu to a one year, two way entry level contract. The announcement was made by Devils' Executive Vice President/General Manager Ray Shero. Auvitu, 26, spent parts of the p... [...]
---
---


Sat May 28



---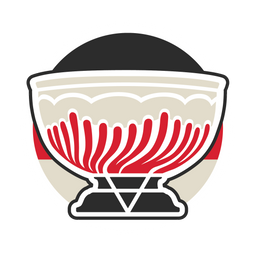 Can you name the 2002-03 Ottawa Senators roster?
Silver Seven Sens [
NAME
]
34 players took part in at least one game for the Sens that season With Chris Phillips retiring, theres been a lot of reminiscing about his OT Game 6-winning goal against the Devils in the 2002-03 playoffs. The question is, how well do you remember the team that got to that point? Completely ripping off Winging it in Motown (who completely ripped off Bless You Boys), heres a quick quiz to see how well you really remember that team. No cheating, or at least no cheating unless you adm [...]
---
---


Fri May 27



---
Ottawa Senators executive Bryan Murray a leader in fight against cancer
Ottawa Sun [
MURRAY
]
Bryan Murray has never backed away from a challenge and he continues to put up the good fight in his battle with terminal colon cancer. [...]
---
---


Thu May 26



---
Niagara IceDogs Head Coach/GM Marty Williamson Will Not Return for 2016-17 Season
Hockeyfights [
SEASON
]
Today the Niagara IceDogs announce that Marty Williamson will not be returning as Head Coach/General Manager for the 2016/17 season. The IceDogs will be honoring the final two years of Martys contact to allow him to pursue future options. The Niagara... [...]
---
---


Thu May 26



---
Red Wings Acquire Rights to Dylan Sadowy from Sharks
Hockeyfights [
SHARKS
]
DETROIT – The Detroit Red Wings today acquired left wing Dylan Sadowy from the San Jose Sharks in exchange for a third round draft pick in the 2017 NHL Entry Draft. Sadowy, 20, recently completed his fourth full season in the Ontario Hockey Leag... [...]
---
---


Fri May 27



---
Repost- The Ten Best Games in the History of the Ottawa Senators
Senschirp.ca [
HISTORY
]
Yesterday's retirement announcement by Chris Phillips had me feeling a little bit nostalgic. I started looking through old pictures of some of the best moments in team history and it reminded me of this post from last summer.  In the absence of any significant news, I thought this might be a good time to take [hellip The post <a rel="nofollow" href="href=" [...]
---
---


Thu May 26



---
Projects prevalent in New York Rangers Top 20 prospects
Hockeysfuture [
PREVALENT
]
Photo: One of the biggest risers among the New York Rangers prospects, Adam Huska was the USHL's top goaltender this season (courtesy Green Bay Gamblers). Going to at least the Eastern Conference Final round in three of the past five seasons does not come without some collateral damage. For the New York Rangers, and many other teams in contention, it has come at the cost of some prospects and draft picks. Aleksi Saarela and Anthony Duclair would easily be top-5 prospects in this group, n [...]
---
---


Sat May 28



---
NAHL Announces 2016-17 Division Alignment
Hockeyfights [
NAHL
]
The North American Hockey League (NAHL) has announced its divisional alignment for the 2016 17 season. The 24 team league will be divided into four divisions (Central, East, Midwest, South) spanning 12 states. The NAHL will have 24 teams for the 201... [...]
---
More News...
Check out a great selection of authentic sports autographs covering over 11 sports. Find a signed baseball, football, bat, helmet, photo and more from your favorite players and teams.
Related Videos:


---
Sponsors
---